Dr. Darrell Pone is an awesome inspirational and Keynote Speaker. He will demonstrate how you can overcome your obstacles, persevere through your adversities and learn how to embrace your uniqueness. He will give you his ten keys to success.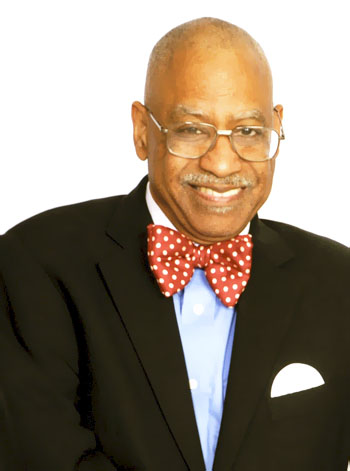 Dr. Pone was born with cerebral palsy but through hard work and determination he persevered and graduated from Meharry Medical College and practiced medicine for over 20 years. He decided to stop practicing and share his story and he will show you how to stay focused on achieving your goals.

CLIENTS
• Sisters in the Struggle Honoring our Black Men. Melville, NY Dec 4, 2010.
• Environmental Protection Agency Dr King Celebration Jan 19, 2011
• Mr. Raymond Forde/ Melva Hayden; NY. NY
• Uniondale High School Feb. 14, 2011 "Respect Day"
• Downstate Medical Center; Brooklyn, NY Feb. 19, 2010 Student National
• Medical Association; Panel on "Mental Health in Black Community"
• Christian Education Day, Bell AME Zion. Saint Moriches, NY Feb 20, 2011.
• Keynote Speaker at YMCA Jamaica, NY to Youth Parolees; "Empathy—and lifelong lessons". March 12. 2011
• Diversity and Disability York College April 7, 2011
• Kingsborough Community College Disability Awareness Day; 2012.
• Hofstra University Suburban Diversity, National Center for Suburban, 2014
• The Big Sisters NYC April 2007
• Keynote Speaker at United Cerebral Palsy Conference, NY 2007
• Safe Haven United Church of Christ, 2010
• Saint Albans United Church of Christ Saint Albans, NY, June 23 2009
• Long Island University; Brooklyn Campus Occupational Therapy, 2008
• United Cerebral Palsy of New York City May 18, 2010
• Adelphi University; Students with a physical disability 10/22/2007
• Diversity and Disability York College April 7, 2011
AWARDS & HONORS
• Shared his testimony at The Riverside Church in New York City; November 2004.
• Keynote Speaker "Women for Women of Sierra Leone" 2004.
• Keynote Speaker Uniondale High School; Graduate Equivalency Diploma 2002.
• "The Maples and Oaks Award" for distinguished and dedicated service to our communities from The Brooklyn and Queens Chapter of Livingston College, Salisbury, North Carolina 2004.
• "Thanks for being an Inspiration to us all" from the Department of Rehabilitation of Medicine, Elmhurst Hospital, Elmhurst, New York 1997.
• "Thanks for being an inspiration to us" Pre-Alumni Association, Meharry Medical Collage, Nashville, Tennessee, 1981.
• Honored by Student National Medical Association (SNMA) at Stony Brook University; School of Medicine, State University of New York, February 21, 2007 for being an inspiration to the medical students.
• Certificate of Citation from County Executive Edward Mango at the NAACP book signing September 17th , 2011.
• Special Congressional Recognition in recognition of outstanding and invaluable service to the Community; Congressman Charles B Rangel may 16, 20122
• Honored at Hofstra University Suburban Diversity; the National Center for Suburban Success November 26, 2013
Medical Associations:
• Clinical Society of Queens and Long Island a Chapter of the National Medical Association.
• New York Society of Physical Medicine and Rehabilitation
• American Academy of Physical Medicine & Rehabilitation
• American Obesity Society
• National Medical Association – Presented at the National Medical Association Annual meeting on: "The Interaction between a Physician with a Disability and a Patient with a Disability."
• Granted Emeritus status from the National Medical Association August
• Reviewed Scientific Papers for the Journal of the National Medical Association.
• Mentored a College Student is his Office with the Area Health Educational Center (A.H.E.C.) Program, Brooklyn-Queens Summer
• Lectured at Elmhurst Hospital to the Resident Physicians on Shoulder Pain.
• Presented at Grand Rounds at Harlem Hospital on "His Struggles with Cerebral Palsy as a Physician."
• Presented at The Mount Sinai School of Medicine "The Interaction between a Physician with a Disability and a Patient with a Disability."
• Arthur Risbrook Medical Society
• Toastmasters International